Cellulite Reduction
Radiofrequency uses energy to heat the dermis, your skin's inner layer. This targeted energy helps reorganize the cellular environment and stimulates your cells to release toxins, drain retained fluids and most importantly produce new collagen. It treats the tissue at two different depths using both unipolar and bipolar handpieces providing controlled heat therapy to fight wrinkles or sagging skin anywhere on your body. This gentle treatment helps smooth and contour any loose, wrinkled or dimpled skin.

The treatment process is entirely comfortable, quick and virtually pain-free with the handpiece gently working its way on your skin for a total of 40 minutes. Our devices work best for the face, eyelids, and neck, tightening the contour of the jawline; and the outer and inner thighs and buttocks getting you ready for the gym and summer season. Most people see results within the first session, but generally 3 to 5 sessions weekly are needed to see best results. Follow up single treatments are recommended every 3 to 4 months.
Radiofrequency is a completely safe, skin firming treatment that improved and changed the lives of thousands of patients worldwide safely and successfully.
The Skin Clinic is the first and only center in Lebanon to provide this unique treatment, and has already treated hundreds of highly satisfied patients.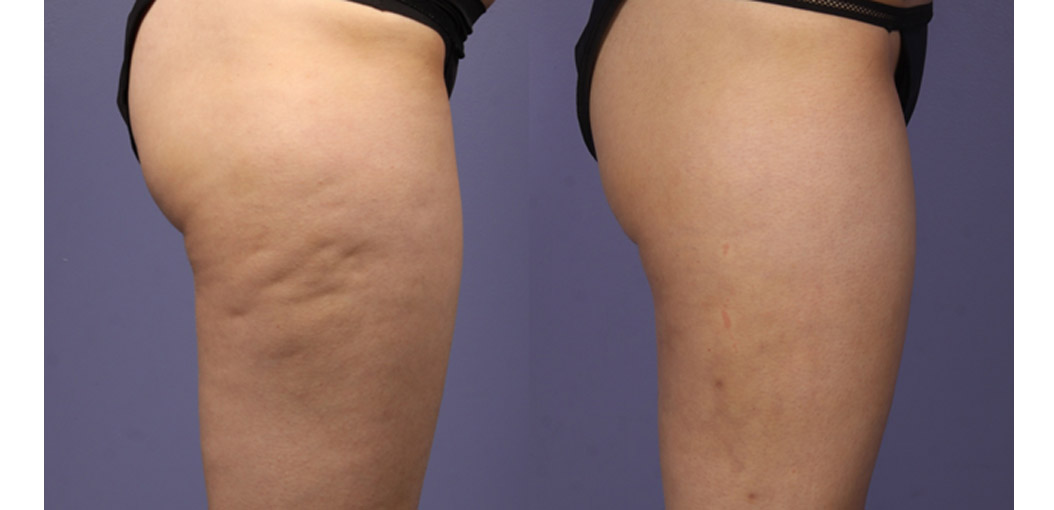 Subcision - Cellulite
Subcision:
While radiofrequency offers overall tightening of cellulite areas, subcision is a localized minor procedure that targets individual resistant dimples.
During subcision for cellulite, each dimple is injected with local Xylocain, and a special needle is used manually to relaxe the fibrosis that binds the skin down and stimulate new collagen locally to lift the skin. Minimal bruising is seen for a few days, and results, while delayed, are satisfactory after 1-2 sessions. This is the same principle developed for the Cellfina device.
Subcision is often combined with radiofrequency for best results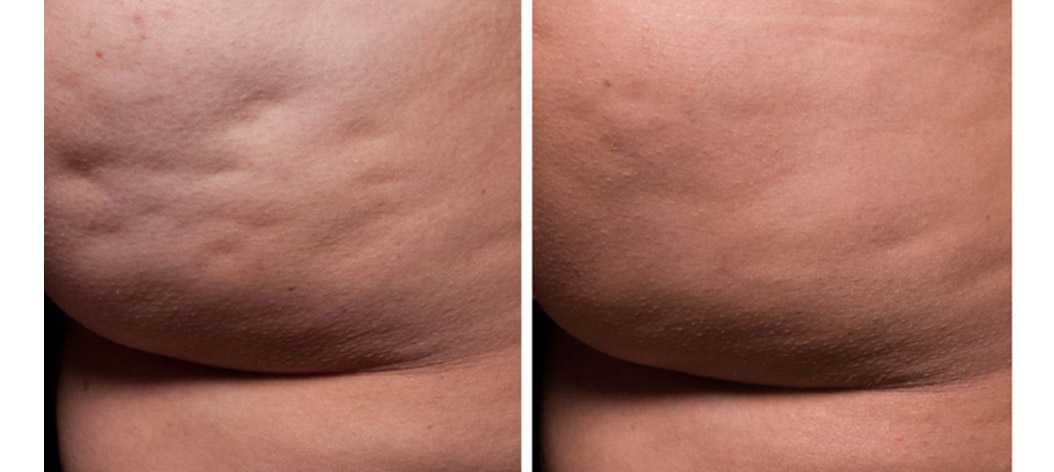 Subcision - Cellulite