Ultraformer | HIFU
Ultraformer is a very effective HIFU (High intensity Focused Ultrasound) device, and in Dr Touma's opinion is the best device to tighten the skin in one session. While not every technology works for all patients, in the proper patient, this technology regularly leads to superb firming of the skin of the lower face and upper neck. The treatment is well tolerated with topical and oral analgesia, and most patients see immediate results, without any downtime.

Patient's firmer skin continues to improve for six months later, when the collagen remodeling is complete. The feedback that we often hear is that the result is similar to a mini-lift. It is recommended to repeat the treatment every year. Other areas where Ultraformer is useful include the forehead to lift the eyebrows, and any area of the body with mild laxity. Importantly, HIFU is highly dependent on the operator; At the skin clinic we have experience in treating hundreds of patients and maximizing their results, whether using HIFU alone or in combination with botox and fillers.

Ultraformer is suitable for men and women who are considering a mini facelift or simply need tightening of their face.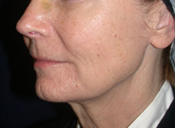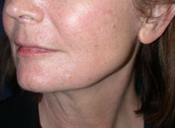 Before (left) and 6 weeks after a single treatment (Dany Touma, M.D.)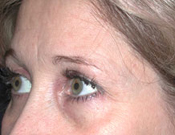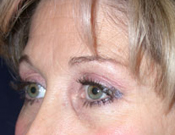 Before (left) and 5 months after a single treatment of the forehead(Dany Touma, M.D.)

---

How long will the effects last?
Over 90% of patients appreciate the results seen with Thermage and improvement tends to last several years. Maintenance treatment is usually recommended every 12 to 18 months.